Sorry for the lack of posts lately! Was trying to get some time together to sort through the 500 or so photos I took at the WRC (thats World Rally Championship) when it came to town in New Zealand.
I've been going to the rally for a while now, and its sort of become tradition to go every time it comes back to NZ. (Sadly its only every two years now) So I thought it would be a good opportunity to actually use my camera!
Funnily enough I think my favourite photos weren't of the cars at all.
Oh and sorry for the over processing, I got bored and discovered photoshop actions. Haha.
Anyway, what I was meant to take photos of: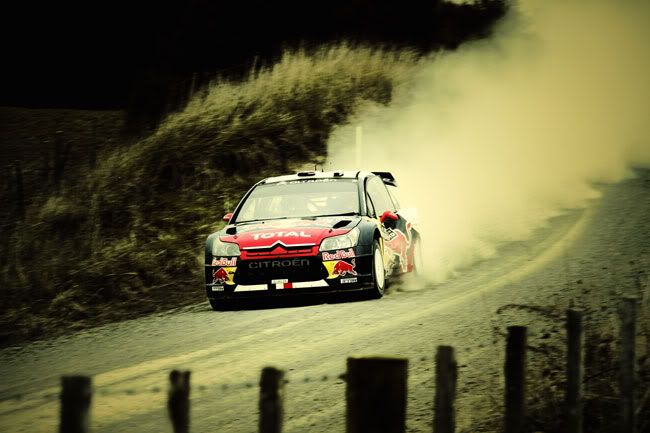 I ended up enjoying taking photos of random things more though. Helicopters, Diggers, People. Haha.
I like how this next shot looks like theres a giant crucifix coming out of the caravan. Kinda spooky